A New Approach To Criminal Defense. A Better Approach.
About Us
what makes us
better?


Personal Attention
One lawyer throughout your case, never get shuffled from one attorney to another.

National Recognition
Named top 2.5% of lawyers by Thomson Reuters and a "global legal expert" by Investor's Business Daily.

Named to the "Super Lawyers" list
Super Lawyers" is the most prestigious recognition offered to attorneys in the United States.

Affordable Rates & Payment Plans
We offer a flat fee of $750 per court appearance. There's no retainer fee: pay as you go only for each upcoming court appearance!

Total Defense
Focus on substantive issues (guilt or innocence), as well as on procedural issues such as the legality of searches and the admissibility of evidence.

Understand Possible Civil Penalties
Too many people take pleas without understanding the consequences to their immigration status, work permits, child custody. We will walk you through all the consequences.
our pricing
As an alternative, most cases may be paid for at a rate of $750 per court date.
Arraignments
$750
Misdemeanors
$1,500 - $3,750
DWI
$2,750- $5,500
Felonies
$3,500-$75,000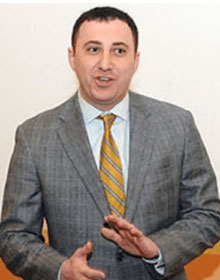 David Storobin is a former New York State Senator who is now the managing attorney at The Storobin Law Firm. He has been listed on the Thomson Reuters "Super Lawyers" list for the last 3 years. Sen. Storobin has been interviewed and profiled in major and local media.
WHAT THEY SAY ABOUT US
Mr. Storobin took my case when many attorneys had refused it as unwinnable. The case proceeded to enter a grueling
Eileen Perez
Hapy Customer
David took care of my DWI case. He made sure to negotiate the absolute bare minimum suspension period, and no
Jacob Rozen
Hapy Customer
I worked with David on a major criminal prosecution case in EDNY that we won. His infectious worth ethic and
Terrance Johnson, Esq.
Hapy Customer
David is a non-nonsense attorney who has a reputation for getting results.
Steve Brodsky
Hapy Customer
David Storobin is "a great asset to the legal profession" who "diligently represents his clients."
New York Supreme Court Justice Joseph Silverman
Hapy Customer
David is intelligent and very professional. His courtroom demeanor and representation is superior.
Gene Berardelli
Hapy Customer
David is knowledgeable and well-versed in the field of law. After interviewing him, I felt honored to have him as
Sean O'Mac, radio talk show host
Hapy Customer
David is a pleasure to work with and a true professional. The field of law would be a better place
Anthony DiStefano
Hapy Customer