About us
Founder in 2006,Our Agency has over
12+ Years of experience.
A small river named Duden flows by their place and supplies it with the necessary regelialia. It is a paradisematic country, in which roasted parts of sentences fly into your mouth even the all-powerful Pointing has no control about the blind.
Duden flows by their place and supplies with the necessary regelialial even the all-powerful Pointing has no control about the blind texts almost unorthographic life One day.
Criminal Defense
All misdemeanors and felonies. Premier defense you deserve at affordable rates.
Read More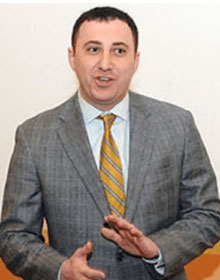 DAVID STOROBIN
Managing Attorney
David Storobin is a former New York State Senator who is now the managing attorney at The Storobin Law Firm. He has been listed on the Thomson Reuters "Super Lawyers" list for the last 3 years. Sen. Storobin has been interviewed and profiled by much of the major media including the New York Times,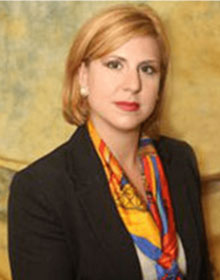 MARION CONDE
Of Counsel Attorney
Marion Conde focuses on general litigation including commercial, injury and criminal law. In the past, Marion worked at the Major Crimes Division of the Miami Dade District Attorney's office. A highly experienced litigator, she regularly wins judgments or obtains succesful settlments for her cli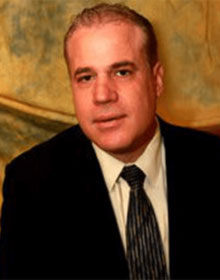 EZRA GLASER
Of Counsel Attorney
Ezra Glaser is a graduate of Columbia University. He has been practicing general litigation with a focus on personal injury and medical malpractice cases. Ezra successfully resolved hundreds of cases, including obtaining several multi-million dollar judgments for his clients.
Mr. Storobin took my case when many attorneys had refused it as unwinnable. The case proceeded to enter a grueling trial and every day Mr. Storobin represented me with the utmost class and professionalism. Because of him I obtained all the objectives of my trial!
Eileen Perez
David took care of my DWI case. He made sure to negotiate the absolute bare minimum suspension period, and no criminal record. My criminal charges were dismissed, and I got the minimum DMV fines.
Jacob Rozen
I worked with David on a major criminal prosecution case in EDNY that we won. His infectious worth ethic and hard work encouraged the rest of the team to work harder for the benefit of our client.
Terrance Johnson, Esq.
David is a non-nonsense attorney who has a reputation for getting results.
Steve Brodsky
David Storobin is "a great asset to the legal profession" who "diligently represents his clients."
New York Supreme Court Justice Joseph Silverman
David is intelligent and very professional. His courtroom demeanor and representation is superior.
Gene Berardelli
David is knowledgeable and well-versed in the field of law. After interviewing him, I felt honored to have him as a guest on my program.
Sean O'Mac, radio talk show host
David is a pleasure to work with and a true professional. The field of law would be a better place if all attorneys portrayed the same traits!
Anthony DiStefano